Quality products, quality service
When it comes to choosing a concrete supplier, we know that you're looking for a concrete product that is high quality but doesn't break the bank, and a service that is efficient and reliable. At Singh Concrete, we tick both of these boxes, and many more. When you choose us, you will benefit from our years of experience in the trade, and a drive to deliver the best service possible to our customers.
Whatever project you're working, we can create a ready-mix concrete product to suit – made from high quality materials, and delivered to you quickly.
On site, on time
How much concrete do you need? Whatever the quantity, at Singh Concrete, we promise a superior quality batch of ready-mix concrete. Once your concrete has been professionally mixed at our batching plant, it will be delivered to you in one of our modern mixers. We'll deliver at a time to suit you: delivery can be arranged 24 hours a day, and we offer 2-hour delivery windows to our customers in Liss.
One of the major benefits that ready-mix concrete has over volumetric concrete is that it's ready to use the minute it arrives on site; there's no standing around waiting for the concrete to be mixed.
Where does your concrete need to be located? Once on site you can use a concrete pump to transport the concrete to wherever you need it to be, even upstairs, or you can of course use the more traditional barrow method.
If you don't have a concrete pump on site, why not speak to one of our team about hiring one from us?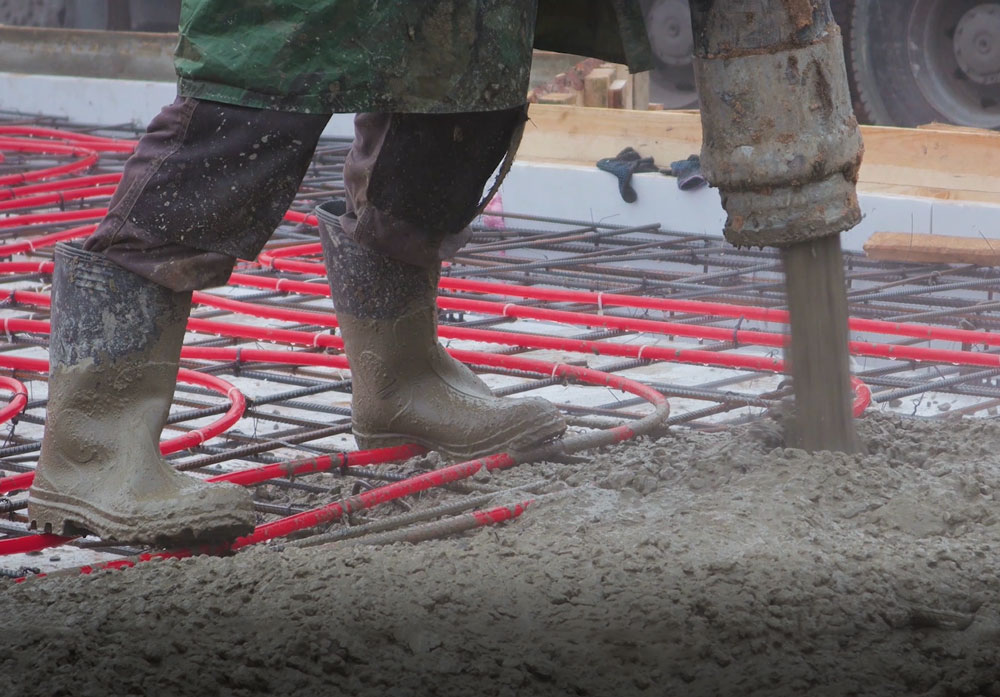 Need high quality ready-mix concrete delivered in Liss? Look no further than us.
Call us on