QUICK DELIVERY
Don't wait around for your concrete. Same day or next day concrete delivery is available across London and Surrey.
ORDER FROM 1㎥
How much concrete do you need? We deliver in volumetric trucks, meaning we can deliver as little or as much as you need.
COMPETITIVE PRICES
You've got a budget, and we've got a price that won't break it. Our concrete and screeding products are priced competitively, without compromising on quality.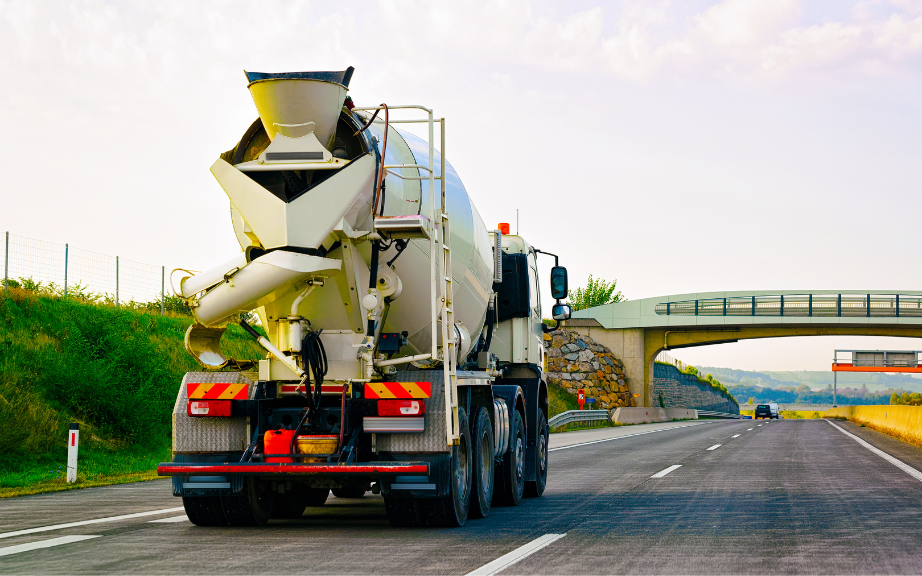 COMMERCIAL DRIVEWAYS LONDON
There are many reasons why concrete driveways are popular throughout British properties, both commercial and domestic. The combination of durability, resilience and aesthetics makes them an ideal surface for a wide range of homes, from small properties to large stately ones. You may find it hard to choose the right type of concrete for your driveway. If so, get in touch with us today – we'd be happy to help. 
You can transform your commercial property's exterior with volumetric concrete or ready-mixed concrete. With us, you can choose the right choice to match your needs, whether they are small, large, old or modern. If you already have a concrete area on your property, we can remove old debris as quickly as possible, giving you less hassle to deal with.  
DRIVEWAYS FOR YOUR PROPERTY
The low maintenance and extreme durability of concrete makes it a popular material for domestic driveway installation. That's why we prioritise or delivery services for complete customer satisfaction. Maybe you'd like to enhance your outdated driveway, or you'd like to extend your driveway providing you with more space. No matter what the purpose, you want to ensure that the concrete you are provided with is the greatest quality around. 
WHETHER IT IS FOR YOUR COMMERCIAL DRIVEWAY OR PATIO, WE CAN SUPPLY CONCRETE DIRECTLY TO YOU. 
As a leading concrete supplier throughout London and the rest of the United kingdom , we strive to achieve our goal in providing you with a range of top-quality concrete  for you to complete your project at a high professional standard.  No matter the size of the project, we're more than happy to help. 
Did you know that our services include next day delivery? That's right. We understand that time is of the essence, hence why we are available 24 hours a day, 7 days a week.  
For those based in the southern region, we can supply concrete to you on the same day within just 2 hours if required – this is mainly for commercial customers local to London and Surrey. 
CONCRETE WASTE REMOVAL
We provide grab hire services throughout London, Surrey, and the surrounding areas, whether you are working on a residential or commercial project. As Singh Concrete is authorized to transport and dispose of a variety of waste types, the following services are available to our customers:
Construction waste and site clearance
Debris and demolition waste
Inert waste removal
A full muck away service
Have waste that needs to be removed? You can rely on our team to provide you with a competitive quote. 
Dedicated to supplying you with the highest quality commercial concrete, delivered 24/7.
Call our team today on