Dedicated to supplying you with the highest quality commercial concrete, delivered 24/7.
Call our team today on
QUICK DELIVERY
Don't wait around for your concrete. Same day or next day concrete delivery is available across London and Surrey.
ORDER FROM 1㎥
How much concrete do you need? We deliver in volumetric trucks, meaning we can deliver as little or as much as you need.
COMPETITIVE PRICES
You've got a budget, and we've got a price that won't break it. Our concrete and screeding products are priced competitively, without compromising on quality.
WE'RE YOUR #NUMBER 1 DOMESTIC CONCRETE SUPPLIERS
Singh Concrete is one of the largest domestic concrete suppliers of ready-mixed concrete and screed in Cranleigh. No matter the size of your project, we can supply you with top-quality domestic concrete, allowing you to complete your project to a complete high standard, whether it's for your own residential property for DIY purposes or a small-scale household project. We offer a variety of concrete mixes for various construction projects, with mixes produced at a highly professional level available from our ready-mixed product range, such as:
CONCRETE FLOORS GUILDFORD
CONCRETE DRIVEWAYS GUILDFORD
CONCRETE FOUNDATIONS GUILDFORD
READY-MIX CONCRETE GUILDFORD
As one of the UK's leading concrete suppliers, you can rely on Singh Concrete to provide your site with the highest quality of concrete materials you could ever receive. Here at Singh Concrete, we're able to offer you the greatest ready-mix concrete services for your commercial or domestic construction project based in Guildford and the surrounding areas. We have built long-lasting relationships with various construction and industrial companies based in Guildford over the years due to our amazing customer service and reliability. 
Need assistance determining the right concrete mix for your project? We're happy to help. Simply get in touch with us and let us know what you are working on, and we will be glad to provide professional advice and assistance.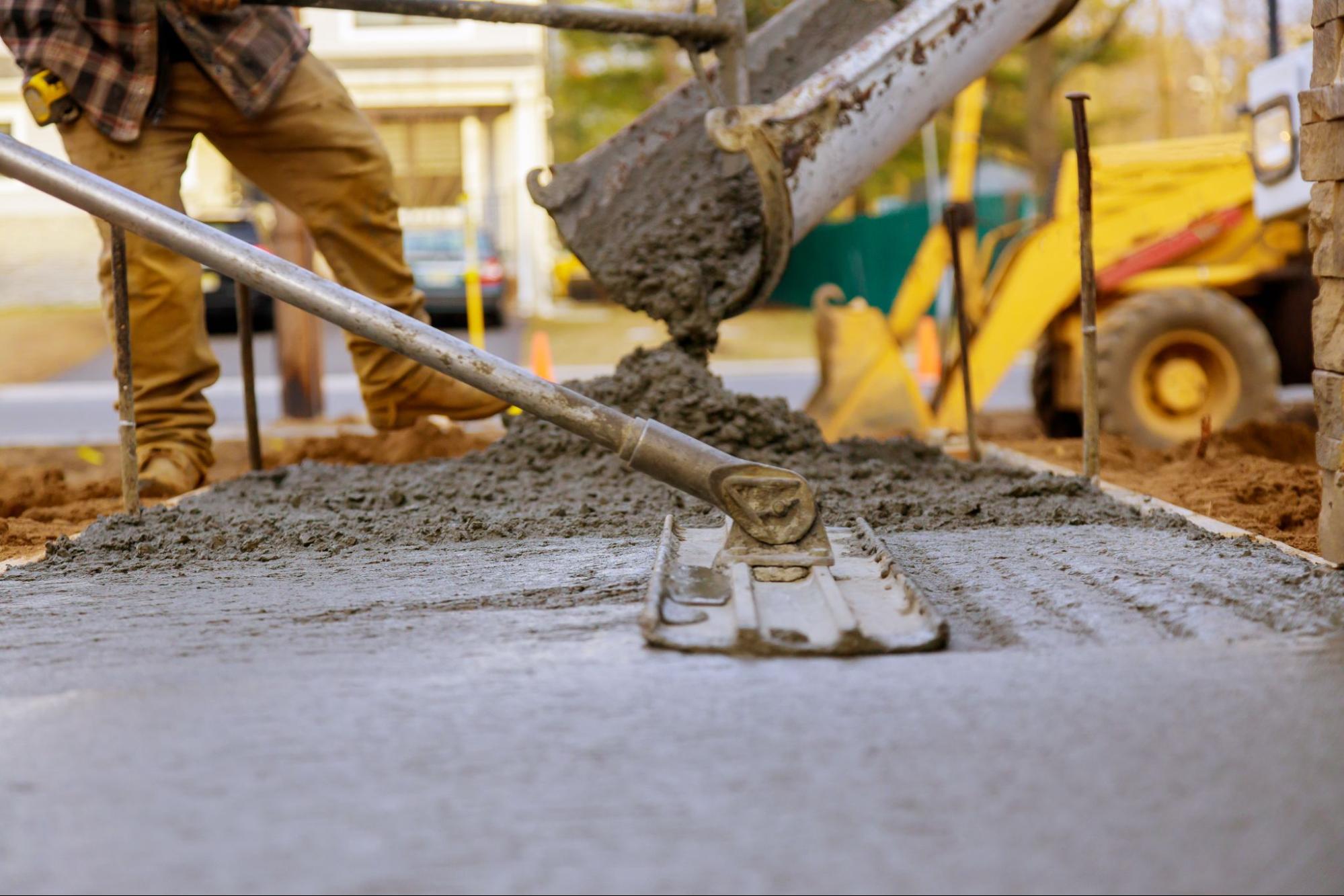 CONCRETE Pumping Guildford
If you would like assistance finding the right residential concrete mix for your needs, Singh Concrete's experienced team is available to help. In addition, we can assist you in determining the correct amount of concrete for delivery to your site, thus reducing waste. Regardless of how much concrete you need, Singh Concrete will provide you with a batch of superior quality. At our batching plant, we mix your concrete professionally before sending it in one of our modern mixers to your location. We offer our Guildford customers 2-hour delivery windows, which are available 24 hours a day.   
Ready-mix concrete can be used the minute it arrives at the site, which means there's no waiting for the concrete to mix. The concrete can then be transported to wherever you need it with the use of a concrete pump once it is on site.
Are you in need of our concrete pump services for your residential or commercial project? If so, then contact Singh Concrete today – we're more than happy to assist you.
OFFERING YOU THE GREATEST INDUSTRIAL CONCRETE SERVICES
You want a concrete product that is high quality and affordable, as well as a service that is efficient and dependable when it's time  to partner with a concrete supplier. With Singh Concrete, you will find both of these options, as well as many more. The years of experience we have in the trade combined with our drive to deliver the best service possible will make us the company of choice for you in Guildford. Our team members are trained to handle all types of projects, large  and small. We offer reliable, speedy delivery, including same-day delivery for those based in Guildford and its surrounding areas. You can be sure we will help you keep your project running on time and on budget with our highly professional concrete services, available for all types of industrial projects. 
With our ready-mix concrete, we can guarantee your project will be filled with a durable, high-quality material.
CONCRETE FOR DRIVEWAYS GUILDFORD
In need of a concrete supplier for your driveway in Guildford? Not to worry – Singh Concrete  can supply you with the right amount of ready-mixed concrete and deliver it to your home or on-site. No matter the size or location,
We plan to help you find the perfect concrete mix for your driveway construction project, whether it's a brand-new driveway or a replacement to ensure successful completion. The concrete mix you require can be delivered directly to your home at a convenient time. 
Not sure which mix is suitable for your driveway? Just give us a call and ask; we're always happy to help.