Get Your FREE QUOTE TODAY!
tHE nuMBER 1 CONCRETE SUPPLIER FOR FARNHAM
When it comes to choosing a concrete supplier, we know that you're looking for a concrete product that is high quality but doesn't break the bank, and a service that is efficient and reliable. 
At Singh Concrete, we tick both of these boxes, and many more. When you choose us, you will benefit from our years of experience in the trade, and a drive to deliver the best service possible to our customers.
Whatever project you're working, we can create a ready-mix concrete product to suit – made from high quality materials, and delivered to you quickly.
On Site, On Time
How much concrete do you need? Whatever the quantity, at Singh Concrete, we promise a superior quality batch of ready-mix concrete. Once your concrete has been professionally mixed at our batching plant, it will be delivered to you in one of our modern mixers. We'll deliver at a time to suit you: delivery can be arranged 24 hours a day, and we offer 2-hour delivery windows to our customers in Farnham.
One of the major benefits that ready-mix concrete has over volumetric concrete is that it's ready to use the minute it arrives on site; there's no standing around waiting for the concrete to be mixed.
Where does your concrete need to be located? Once on site you can use a concrete pump to transport the concrete to wherever you need it to be, even upstairs, or you can of course use the more traditional barrow method.
If you don't have a concrete pump on site, why not speak to one of our team about hiring one from us?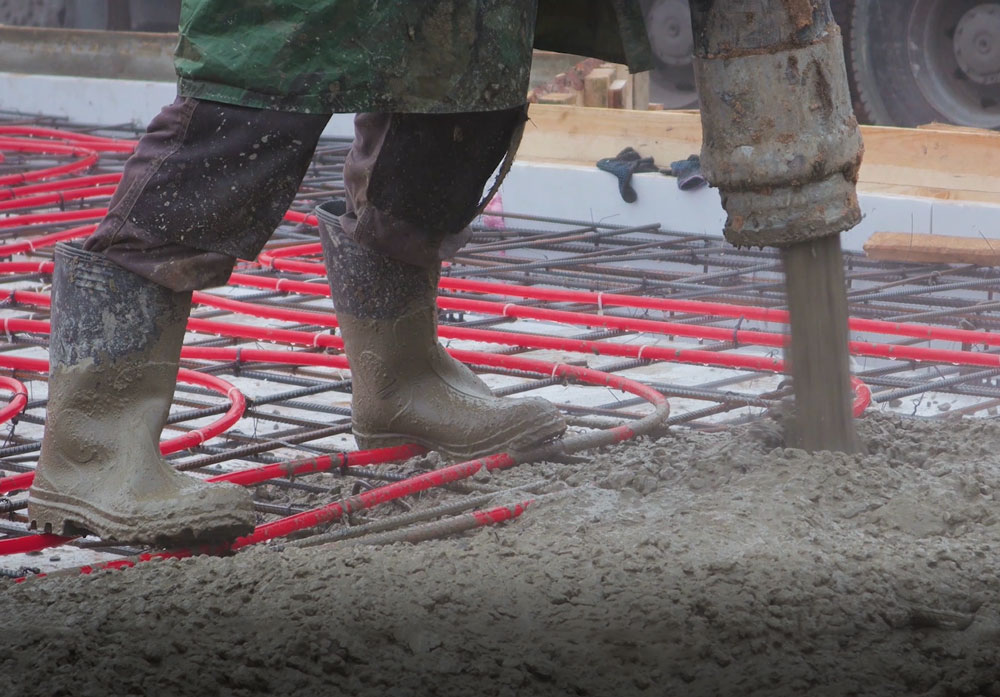 Always On Time – Volumetric Concrete fARNHAM
Looking for volumetric concrete for an industrial project in Farnham? We've got you covered. For large-scale projects, volumetric concrete is your best bet, and its importance cannot be underestimated. 
There are many benefits of voumetric concrete, such as durability and being able to minimise waste generation. We use a volumetric concrete mixer to mix materials on-site as the materials can be easily transported in their dry form. As a result, this process enables us to precisely mix your required amount and make any adjustments where necessary. A great example would be adding more to your mix for FREE if required.  
After delivering the dry materials to the site, we will mix them in front of our clients to ensure complete satisfaction! This allows project managers to complete their work efficiently whilst sticking to deadlines. We thoroughly understand how frustrating it can be when your materials are not delivered on time. 
To find out more about our domestic concrete mixes, simply contact us today
Concrete Pumping Farnham
We want to make your life easier with our concrete pump hiring services in Farnham. Our pumps are operated by fully trained professionals and have the ability to pump as much concrete desired by our loyal customers. Our pump Hiring Services include: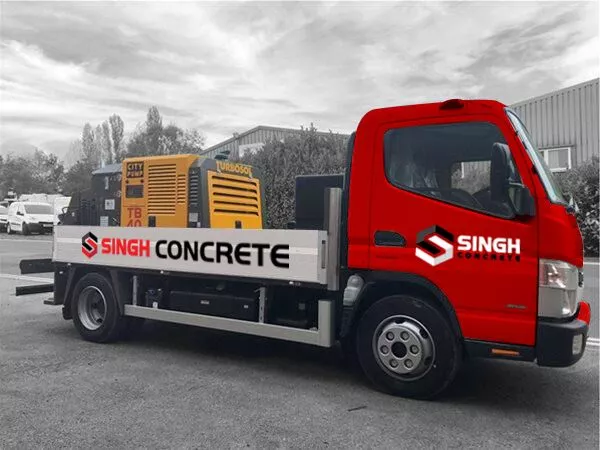 What is the main purpose, you may ask? Concrete pumps are very precise. Their main purpose is being able to apply concrete in areas which are not necessarily accessible on-site. A great example is usually inside a house or the back garden. This will reduce the production of waste whilst also requiring less labour!
Providing a highly professional ready-mix concrete pump trucks service for domestic clients is available for areas that are difficult to reach. The services we provide for commercial projects include both line pumps and boom pumps. The use of line pumps can be beneficial when reaching footings or underpinnings at the rear or lower levels of a construction site. In addition to creating slabs on elevated levels, boom pumps are also useful for reaching inaccessible areas.
Need high quality ready-mix concrete delivered in Farnham? Look no further than us.
Call us on