QUICK DELIVERY
Don't wait around for your concrete. Same day or next day concrete delivery is available across London and Surrey.
ORDER FROM 1㎥
How much concrete do you need? We deliver in volumetric trucks, meaning we can deliver as little or as much as you need.
COMPETITIVE PRICES
You've got a budget, and we've got a price that won't break it. Our concrete and screeding products are priced competitively, without compromising on quality.
READY-MIX CONCRETE REIGATE
When you call upon our assistance, we can accurately meet your specifications and requirements, regardless of whether you're building a new concrete driveway or undertaking a small-scale construction project. We assure you that you will receive our concrete in a timely manner, at a time that is convenient for you, wherever you are in Reigate, with the help of our highly experienced team and modern volumetric mixing trucks. 
Singh Concrete offers a wide selection of ready-mixes that are perfect for construction contractors and DIY enthusiasts. Our batching plants on site will mix the concrete you have ordered and deliver it to you once it has been mixed. Not only do we have a wide range of ready-mixes that can meet your needs, but we can guarantee your concrete will be delivered to you on-site and on time in order to provide sustainability and a hassle-free working environment. 

Are you unsure about the correct quantity required for your site project? Contact us today – a member of our qualified team will assist you throughout the entire process.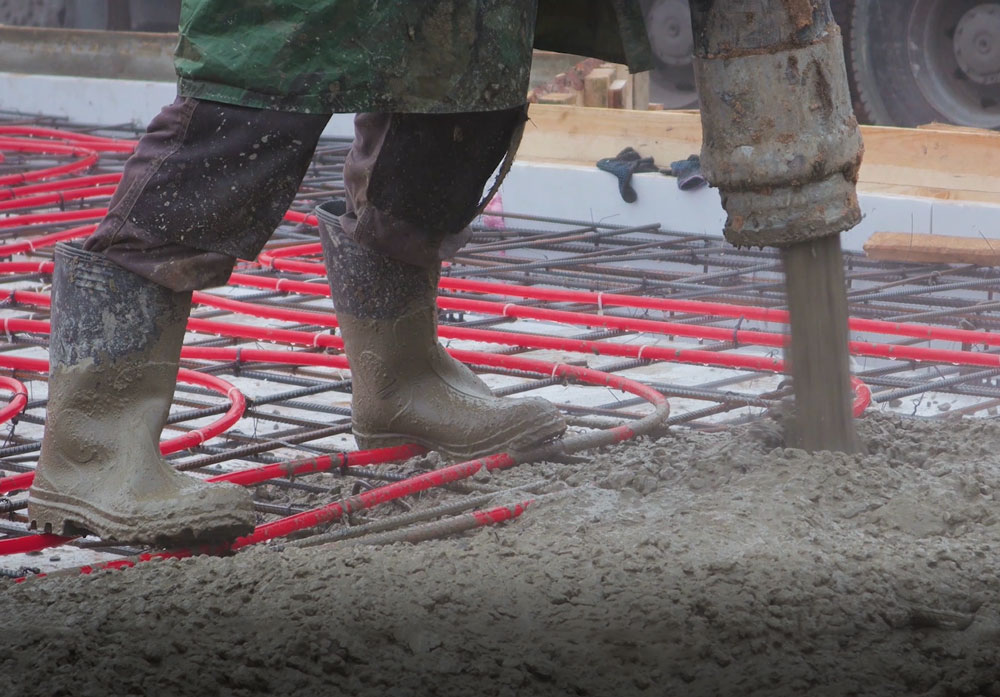 VOLUMETRIC CONCRETE REIGATE
 Our volumetric concrete services are the best in the concrete industry. Since volumetric concrete is the best choice when it comes to large-scale commercial construction projects, its ability to mix on-site as well as its larger truck capacity make it the best choice. Using our volumetric concrete mixers, you can precisely order the amount of concrete you need without leaving a trail. Since no waste is created by volumetric mixing, it is both cost-effective and environmentally friendly. 
On-site concrete mixing is one of our specialties at Singh Concrete and we are ready to assist you with any construction project. 
We can deliver concrete materials quickly and easily with our state-of-the-art volumetric mixers. It enables you to produce more concrete without worrying about extra waste or costs because you can store the materials in larger quantities. When volumetric mixers are used instead of drum mixers, concrete can be produced almost twice as fast, which helps you keep your project schedule on track. 
Because we realise concrete ordering can be frustrating, we're willing to provide you with additional concrete to match your measurements free of charge if necessary.
THE MOST RELIABLE COMMERCIAL CONCRETE SUPPLIERS IN REIGATE
A number of the UK's most prominent organisations have benefited from Singh Concrete's commercial concrete. Our competitive prices are available for all of our commercial customers working on small/large scale commercial projects.  Concrete is supplied to projects across a variety of industries, including:
Aviation Sectors
Retail Developments
Educational Buildings
Sports & Leisure Facilities
Railway Maintenance Projects
Public Highway Maintenance Projects
Healthcare Institutions & Other Public Buildings 
No matter what your commercial construction project is in Reigate, we're committed to helping you get the right concrete solution for your foundations, wall footings, runways or motorway maintenance needs. Direct delivery of concrete mixes to your site is an option that you can arrange with a member of our staff at any time that is most suitable for you.
To find out more about our commercial concrete services, simply contact us today – let's see what we can do to help.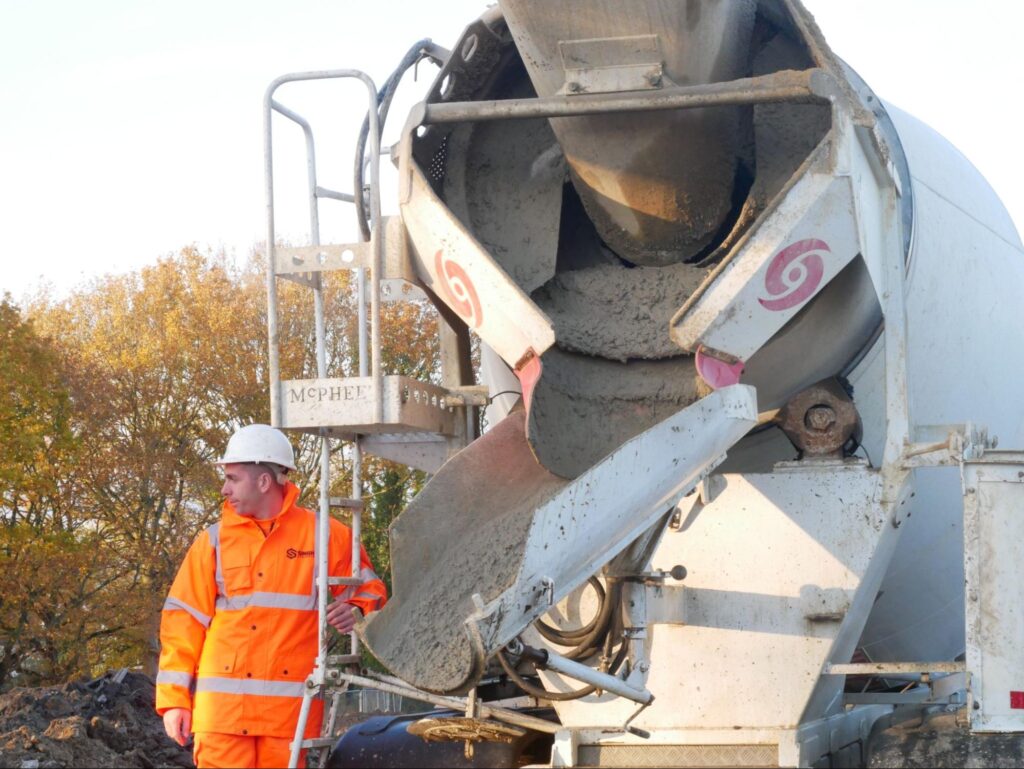 CONCRETE PUMPING REIGATE
With Concrete Pumping, waste clearance and labour costs are eliminated, making it a cost-effective method for both small and large projects. Construction sites often require these drills to reach footings and underpinnings behind walls or below ground level. As well as applying concrete inside houses and gardens, they can also be used on job sites to bridge over obstacles. 
It is our commitment to provide our loyal customers with professional service as we operate our pumps, which are capable of pumping as much concrete as they request. There are two main types of concrete pumps:
Are there any specific locations where your concrete needs to be placed? Concrete pumping is the most efficient and time-saving method for transporting concrete on-site – combined with many improvements over the traditional barrow method. Reigate customers have access to our Ground Line Pumps and Boom Pumps, enabling them to run a hassle-free, seamless operation for complete satisfaction. 
Singh Concrete is a leading concrete supplier in Reigate, Surrey and its surrounding areas. If you're interested in our concrete services or you're in need of our additional support, then be sure to get in touch with us at 01483 616456 – you won't find better anywhere else.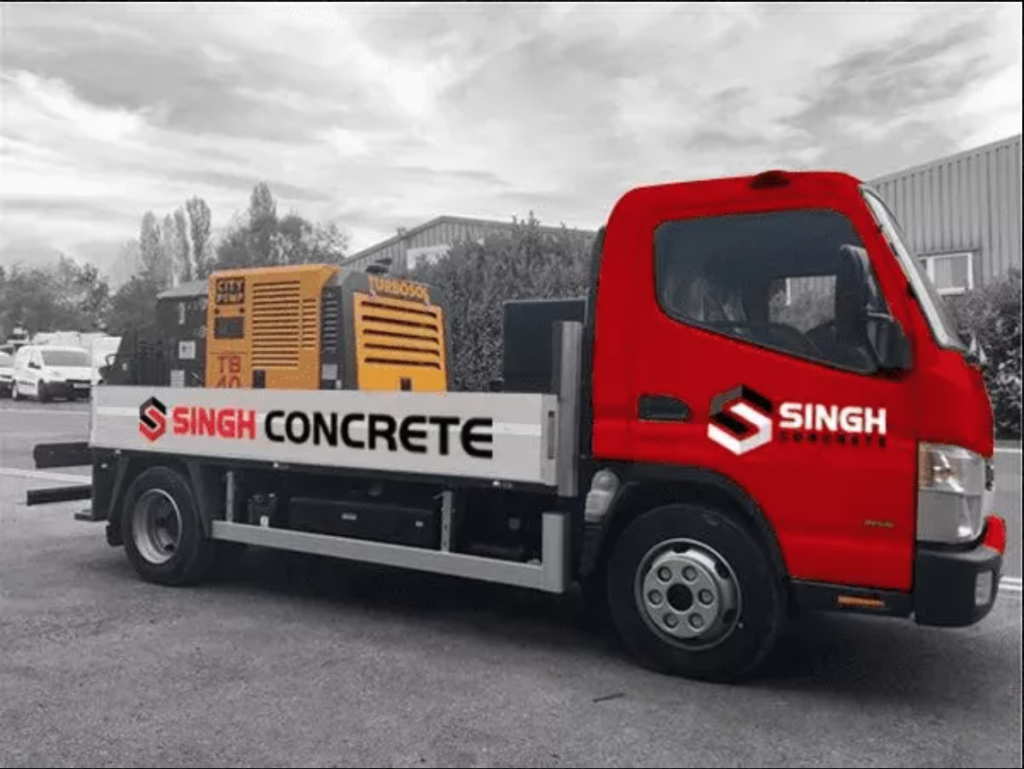 Dedicated to supplying you with the highest quality commercial concrete, delivered 24/7.
Call our team today on